EBCO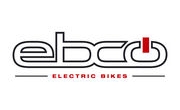 The Award winning EBCO brand has established itself as the bench mark of Quality, Reliability, and Value for money with a range of electric bikes designed in the UK and featuring the industry leading, Bosch, Shimano STePS and TranzX Power support systems. Starting with the ground breaking UCL/R-10 with a retail price of £999 (qualifying for the government Cycle to Work Scheme), the UCL/R-30, retail price £1199 (winner of the Sunday Times Ingear Best Buy award in their e-bike test), as featured on the BBC's The One Show the LSF-40 folding bike at a retail price of £1299, through to the game changing Mid Motor UCL/R-60 retailing at £1699. New for 2016 the UCL-70 featuring the Shimano STePS system, retailing at £1999, the UCL/R-80 featuring the Bosch Active System, available in both Roadster and Lowstep, retailing at £1999, the stylised UCL-90, again featuring the Bosch Active Centre Drive with Alfine 8 Gear System retailing at £2399. And introducing in the new Urban Sport Range, the new USR-75 Roadster featuring Bosch Performance Centre Drive system retailing at £2199. All backed up with a 2 year battery and component warranty (see full details in warranty section) and EBC Ltd's unrivalled customer service back up.
All EBCO pedal assisted e-bikes are built to a high quality specification that exceed the new European Standard EN15194 using the industry leading electric motor systems from Tranz-X, Shimano Steps, and Bosch, the latest 36 volt Lithium ion batteries and quality components resulting in a bike that is easy to use and reliable and fun to ride.
As seen on the One Show!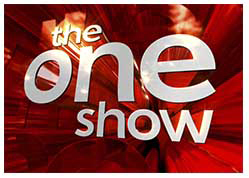 There are currently no products from EBCO in our site.
Please
Contact Us
for details of this range of products.
If you can't find the items you are looking for within our main site, you should be able to view the complete range from EBCO by visiting their own website: (although please be aware that not all products may be available within the UK). Alternatively, you could call us on 01473 250610, and we may have something in-store that suits your needs.
VISIT
EBCO Website